Julio Arellano -8 Goal polo and highest rated American polo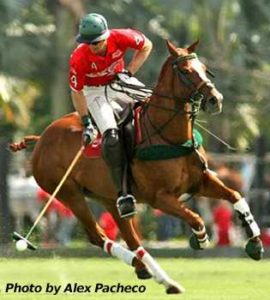 I have been using Equi-Tape® on my horses and myself for 3 years now.
Dr. Bev has been extremely helpful and very insightful with her help.
Equi-Tape has helped me perform on 2 serious occasions with shoulder injuries.
I was able to finish a tournament even after a shoulder dislocation. It has also helped my injured horses stay in competition with less recovery time between games.
Pam Corey, DVM, Equine Veterinary Services and Acupuncture Long Island, NY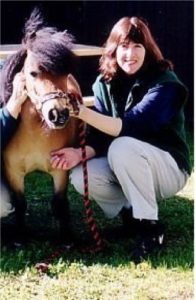 Our rescue organization had gotten in a four-year-old Thoroughbred mare off the track; Dr. Gordon examined her and taped her hip and sacral area.
When the mare was taped, you could see she was immediately more comfortable, and when the tape was removed a few days later, she was greatly improved. I even used the tape on my own hand after a horse accidentally bit me. It really worked great!
Ellen Lear, Owner, Paard Hill Farms Shelter Island, NY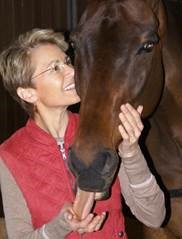 As the owner and manager of a large equestrian facility, I am extremely grateful to Dr. Beverly Gordon for the amazing work she has done on my horse's back.
An older thoroughbred with arthritis and kissing spine, her Equi-taping has worked wonders on him! She has also worked on some of my boarder's horses, and everyone has seen improvement in their horses' attitude and performance after her treatments.
Diane Rodich, Top Class Dressage Ringoes, NJ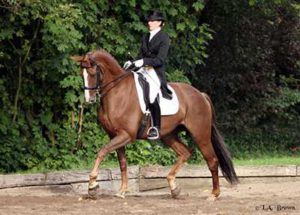 Dr. Gordon showed me how to tape my Grand Prix dressage horse for a suspensory problem. The horse responded very well to the taping, and I noticed that the inflammation and pain were greatly diminished after only a few days.
My vet was amazed at how quickly the swelling was reduced and she commented that Billy's ankle never looked better, and she too was amazed with how well the tape worked. There is no doubt the Equi-Tape does reduce inflammation, and allows the horses to be more comfortable. When using the Equi-Tape, I found that there was virtually no swelling in Billy's left hind ankle, before or after I worked him. It was really amazing, and I couldn't quite believe it myself. I had been previously cold hosing and icing the fetlock, both after riding and during the day, and I actually stopped doing that and just kept the tape on 24/7. His leg looked amazing, the best it ever had since being injured. I highly recommend it to anybody, and I will continue to use it on my horses.
Holly Ostrovsky, Nassau Equestrian Center Jericho, NY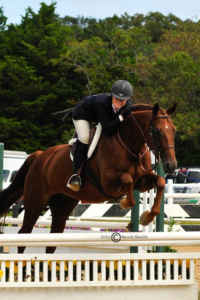 Dr. Gordon,I wanted to take a moment to thank you for introducing us to Equi-taping. I was so impressed by how much more comfortable and relaxed Delilah's back was after only a few tapings.
Amazing how something so non-invasive can make all the difference in my mares comfort.
Mary Kaye Ouvry Milford, MI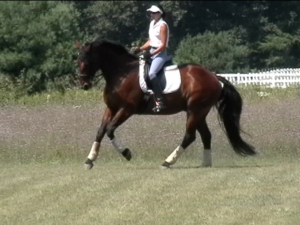 Dr. Gordon taped Latino, my 18 yo Hanoverian Gelding who was recovering from a hind suspensory injury. I was thrilled to see the tape noticeably reduce the swelling in just a few days.
One day I noticed a swelling on Latino's shoulder, and was eager to once again have him taped. With Dr. Gordon's advice, I taped him myself and got the same good response. Equi-tape rocks!
Morgan Dalis, Alfred University Equestrian Team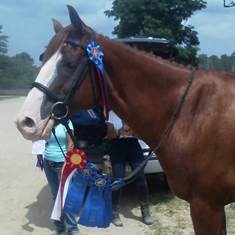 I tried Equi-Tape on my 14 year old QH, Ace. When Dr. Gordon examined him, he had many, very painful trigger points, before she was even done applying the tape, he was much less sensitive and reactive when he was touched along his back. It also made a huge difference when I rode him.
Acey was Equi-taped for our ride the day before a dressage show so that he would be more comfortable during the competition. His left side is usually super stiff, resulting in a sketchy right lead. At our dressage show today, his right lead received an 8, higher than any other movement of the test!!!!! Equi-tape is definitely awesome. (and it worked great on my ankle too!)
Neve Myburgh, Certified German Bereiter Wellington, Fl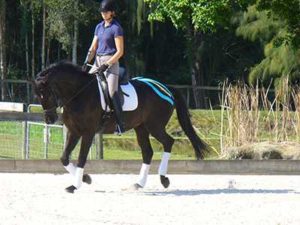 I once had a horse come to me in training that had been labeled 'difficult', a rearer who shut down to all driving aids and refused to go forward.
After riding the horse a couple of times, I was convinced this was not a behavioral issue but a legitimate response to pain. Dr. Gordon evaluated the horse, and after a chiropractic adjustment suggested daily equi-taping in the saddle area and over the croup. Within a few days there was already a marked change in the horse's behavior.
Only a month later, with daily taping, and re-assuring corrective riding and gymnastisizing, the horse moved more freely in front of the leg and stopped all rearing. We were also able to work on lateral suppleness and greater throughness, developing smoother half passes and flying changes. Thanks Bev!
Wick Hotchkiss Amagansett, NY
Dr. Beverly Gordon Equi- taped my client's horse's suspensory several times. The suspensory had filling in it for a long time (the horse had been treated for an injury 3 times!). After Dr. Gordon taped it a few times, the filling significantly decreased!